Working together to tackle global environmental problems, hands-on-mentality and vision
Our cooperation partner Firefly Uganda has been doing great work on the Ssese Islands in Lake Victoria for already six years. Andrew Smith attaches importance to sustainable solutions with the smallest possible carbon footprint.
Clean technologies with a future
Andrew Smith has spent most of his life researching environmental solutions for a more sustainable economy and learning environmental concepts that put sustainability first. He has already demonstrated his expertise on Banda Island. There, among other things, he built an ecological drinking water treatment and toilet system, a school and a camp, which consist exclusively of local and sustainable materials.
Continuation of positive change processes
What began on Banda Island has been continued on Bugaba Island, a neighbouring island. Health, education, environmental protection and sustainability are always closely linked with the involvement of the local community. Priority has been given to the construction of a decent school building and a teachers' house so that the school could be certified as such.
"In short, I'm here because I think the world needs to wake up and do something. Otherwise, we will destroy ourselves and our planet."
Andrew Smith | Cooperation partner
The Ssese Islands are a group of 84 islands located in Lake Victoria, Uganda. The islands are 38 kilometres from the Ugandan mainland. Remoteness means that obsolete infrastructure is not hampered, which in many other cases is a major barrier to the integration of new and clean technologies. Nevertheless, they are close enough to a big city, Kampala, which makes logistics easier.
The Ssese Islands suffer from shocking statistics: the local population not only has to contend with an extremely high rate of typhoid, malaria and bilharzia, they also have the world's highest rate of HIV cases, as well as drowning, and the lowest rate of education. But what they also have is the world's most beautiful paradise. Nature is so untouched in many ways that you would expect the Tarzan swinging through the rainforest any moment.
Here

you can create something new, the opportunity to shape new societies that thrive from a combination of technology and nature, using the best environmental ideas from all over the world.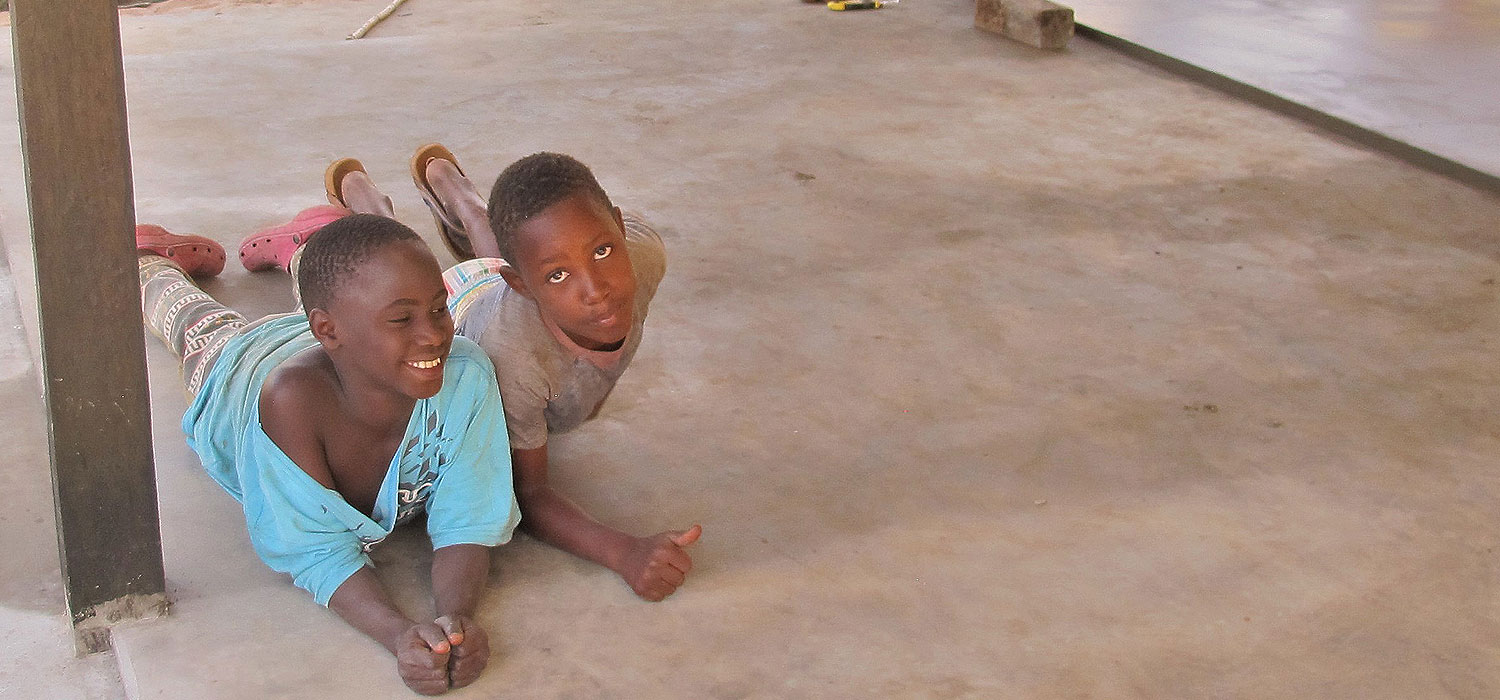 "Andrew's idea of creating an ecological cycle that makes the world sustainable and can be applied everywhere is not only sustainable, but also efficient and smart."
Marie Zielcke | Ambassador of Stream of Life
Why do we want to support Firefly?
Firefly Uganda's vision includes sustainable and above all comprehensive solutions for people, animals, nature and the environment. The ecological cycle and the local population are not considered in isolation, but are reconciled with each other. Firefly Uganda is working on projects that involve the whole ecosystem. We are not only impressed by this approach, but also deeply convinced.
Banda and Bugaba Island have been important milestones and flagship projects for future projects. What began here in a small way is now to be continued on other islands with the greatest possible impact. Eco-resorts are planned, which can be built in an environmentally friendly way and operated sustainably. This includes not only solar, compost and water treatment plants, but also the use of wind turbines and solar boats.