Do good with a sponsorship
Help a sponsored child have a future
to look forward to
Give confidence and hope
With a sponsorship, you enable a child
more quality of life and stability
Already 1 € a day helps!
Change a child's life with a 30 euro sponsorship
Become a sponsor and give a child in Uganda a perspective.
Through well-founded school and specialist training, healthy nutrition, good basic medical care and loving upbringing in a family home, we create the conditions to provide for oneself in life and to be able to positively influence and change the country in the long term.
Our aid focuses primarily on helping children in need – many of them are orphans or abandoned children.
It is also our aim to have a direct positive and lasting influence on the quality of life of children by improving their social environment. We promote the construction of schools, training centers, hospitals and other facilities. 
For a child, sponsorship means:
A LIFE with more joy, hope and love.
A LIFE with a future and a perspective.
A LIFE accompanied by the feeling of not being alone.
What a sponsorship brings about
As individual as the children, as diverse are their dreams. However, many of them often have no way of realizing this. Through sponsorships we not only improve their immediate life situation, but also help them to move a lot closer to their dreams and goals.
We say thank you and give a little insight into the life of the children who already benefit from a sponsorship.
Muzafalu and Amon
Two of our Afrinena kids
The two happy boys in the photo are Muzafalu and Amon. They sing and dance in the Afrinena Children's Voice Gospel Choir and attend Newday School. Both are orphans who, thanks to their sponsorships, have found a new home in the Afrinena orphanage and obviously, many loving "sibling friends".
Help more children with a sponsorship from 30 euros per month!
Gideon
Wants to be a singer one day
The lively boy in the photo is Gideon. His mother is sick and cannot take care of him. Thanks to his sponsorship, Gideon can go to school and is fed at the Afrinena children's home. When he grows up, he wants to become a singer.
Help more children with a sponsorship from 30 euros per month!
Gabdrel
Thanks to sponsorship, is already in training
The oldest in the picture is Gabdrel. He is an incredibly great, intelligent guy who loves learning with the smaller Afrinena children and keeps them busy. He started training as an accountant at Ndejje University in Kampala in 2019. His exam will take place in two years if he continues to be supported by a sponsorship until then.
Help more children with a sponsorship from 30 euros per month!
Janepher
Can attend boarding school thanks to sponsorship
Janepher was discovered crying by one of the older "children" of our Afrinena orphanage while visiting church on Sundays. She lived in confined spaces with her family and had to work as a housemaid for a family where she was beaten. Stream of Life contacted her family and found a godmother for Janepher. Now she goes to a school that also has a boarding school and Janepher can smile again.
Help more children with a sponsorship from 30 euros per month!
Gift
Attends Newday Kindergarten
It's nice when you can just be a child and concentrate with relish on the lollipop. Like Gift, who has meanwhile developed into a bright little girl. Gift and her mother lived in a tiny room with no lighting until recently. We could place her in Newday Kindergarten and finance her mother's apprenticeship to produce soap.
Help more children with a sponsorship from 30 euros per month!
"A sponsorship is based on financial support, which is borne by responsible action and transparency. This requires sensitive and careful handling of all those involved. So that we can put a smile on the faces of as many children as possible."
Stephanie Langer | Secretary of Stream of Life
With a sponsorship, you enable a child:
• A school and technical training
• Daily food supply
• Basic medical services
• Personal development
• Improvement of the social environment
The monthly contributions range between 30 and 45 euros. The amount varies depending on the school level, the location of the school and whether the child is in a boarding school or day school.
The importance of a sponsorship is far-reaching. You also support the child's family significantly because the children get a warm meal at school and are looked after and looked after during the day. In addition, the children not only learn to read and write, but also learn basic practical skills.
In the case of boarding school, the children are looked after around the clock. This option is more expensive, but for children from the countryside it is often the only chance of regular school attendance.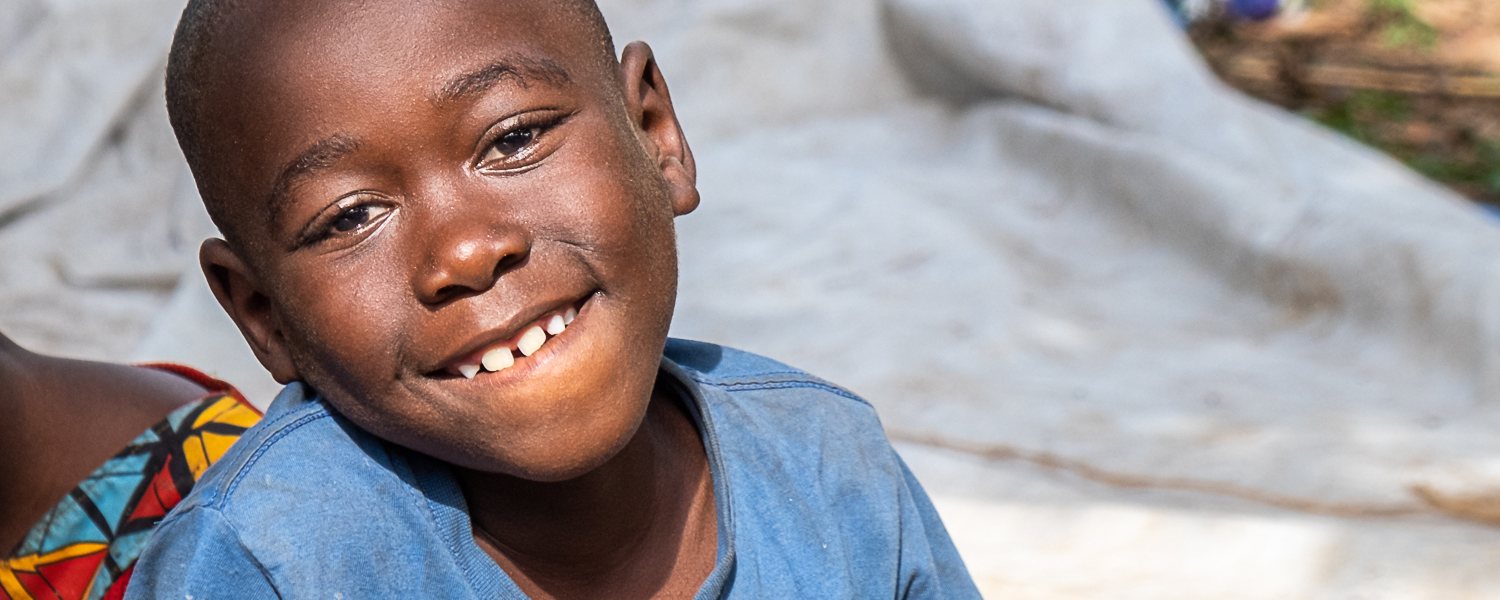 Dos and don'ts of sponsorship – the golden rules
Sponsorships are an effective way of influencing children's lives in a positive way. Precisely for this reason, sponsorships require responsible, prudent action from everyone involved. The children's situation must be considered carefully and conscientiously.
Information and transparency
What information do I get as a sponsor and does the money actually arrive?
As a sponsor, you will receive regular information about your sponsored children and their care. Stream of Life is in constant contact with our local partners and the use of the funds is monitored in a traceable manner, so you can be sure that your money will go where it is needed.
Purpose and use of the sponsorship money
How exactly and for what is my sponsorship contribution used?
The main goal is to take care of the child and their school education. The use of the funds is accordingly narrowly defined. If the conditions change, as in the previous year, we reserve the right to continue using the funds for the families. The use is clearly documented.
Correspondence and gifts
Can I send letters and gifts to my sponsored child?
Of course, there is the possibility to send letters to the sponsored child. Gifts are a sensitive matter as we strive to treat all children equally. As a godparent, you should be aware that the special treatment of 'your child' can arouse much greater expectations than you intend. We therefore ask for contributions for general gifts on special occasions.
On-site visits
I want to visit my sponsored child. What do I have to consider?
In general, it is possible to visit your sponsored child. Please keep in mind that this requires good preparation and sufficient lead time. It is therefore necessary to contact us in advance. We support you in finding the best possible solution for you, your sponsored child and their family. Together we define the framework conditions, clarify expectations from both sides, to make the encounter a positive experience for all sides.
Extra support
Is it possible to give my sponsored child and his / her environment support beyond the sponsorship?
Yes, a sponsorship also indirectly supports a child's environment. Often there are also siblings or single parents. Supporting the family as a whole is also important to us. If sponsors want to support a family beyond child sponsorship, they can, for example, sponsor care packages that benefit the whole family. We are happy to provide information about the various options. They range from the supply of things of daily life, such as groceries and hygiene products, to support in setting up your own shops.
Unexpected changes
What happens if my sponsored child leaves the sponsorship program?
The change and the reason for the exit will be communicated immediately. The reasons here are usually that children move away, possibly being housed with families that are far away. We see the children who need help as equals and assume that the sponsor's drive is also to help a child out of their hopeless situation. If the special child with whom the sponsorship was originally provided should drop out of the sponsorship program, we will transfer the sponsorship to the next child and assume that this is also in the interests of the sponsor.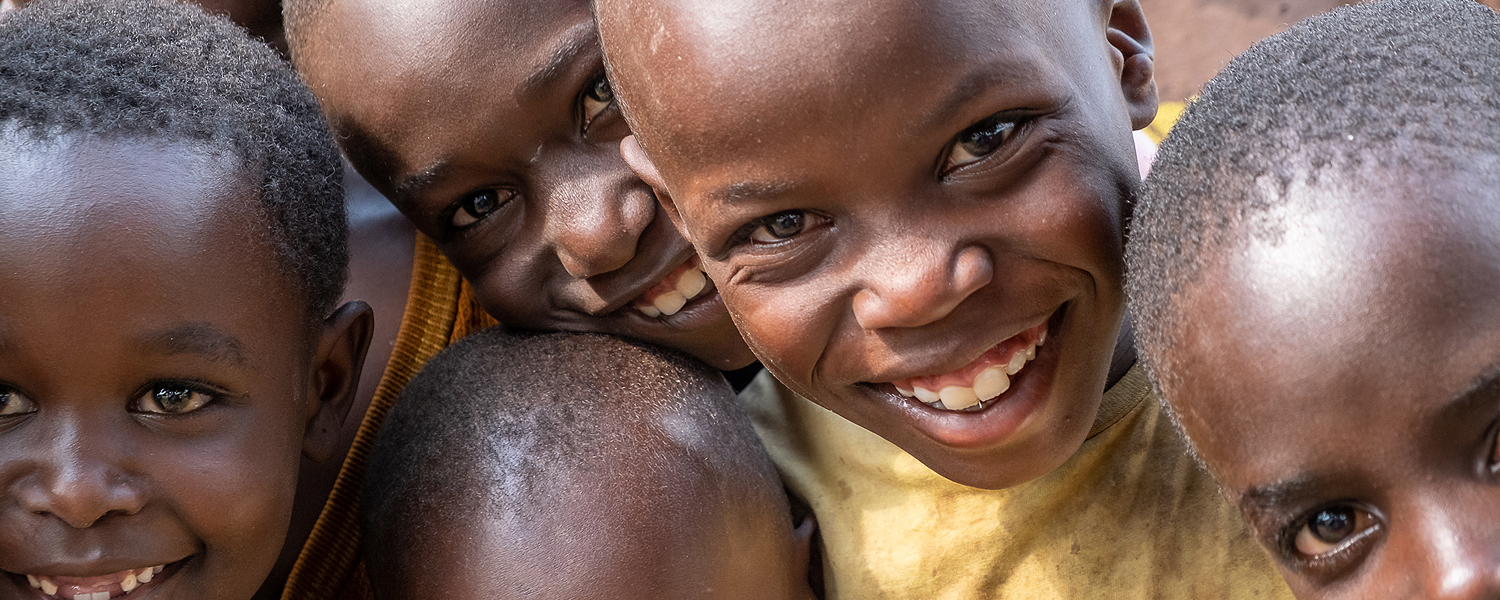 Thank you for helping us!