Stream of Life Organization
Commitment to improve living conditions in Kampala
Schools for a better future
Help and hope for children in Uganda
Help is needed
Visiting a help-seeking family
Individualized help
We make sure the donations are used
for a specific purpose
Stream of Life is an organization that is dedicated to supporting underprivileged, disabled and orphaned children in Uganda.​
Our focus is to initiate sustainable change processes and to positively change the lives of children through sound education, healthy nutrition, adequate medical care and loving support. In the long term we strive to change the socio-economic environment by building schools, training centers, orphanages, day cares and clinics.
 
We always are looking to bring an economic upswing in the areas our projects are based. Our philosophy has always been to help people to help themselves. We achieve this goal by working with local partners in Uganda, who lead on site projects independently and generate local solutions for local problems.​
Our Vision
Our vision is to give hope to needy people in Uganda by investing sustainably in their environment, their education and their know-how. We refuse to simply donate money, buy food or build schools: The sustainable transfer of knowledge is an integral part of our initiative.
We also want to teach people how to successfully manage their own projects or small businesses and how to take care of their own well-being. In the long run, Uganda can thrive on the initiatives of its citizens and positive change can be ignited. And maybe, just maybe through this commitment we can make this world a better place.
Our Goal
Following the spirit of helping them to help themselves, Stream of Life only supports partners and projects that stand financially on their own after completion. In addition to financial support, the transfer of organizational and management know-how in is our credo. This means a lot of work and daily coordination, but that is where our skills, experience and empathy come in handy.
Our work focuses primarily on helping needy children in Uganda, who often are abandoned or orphaned. We supply education, healthy nutrition, medical care and sustainable safe housing.
.
Our focus:
Schools, nutrition, medical care, sustainability and improved living.
Monika Koczi | Founder Stream of Life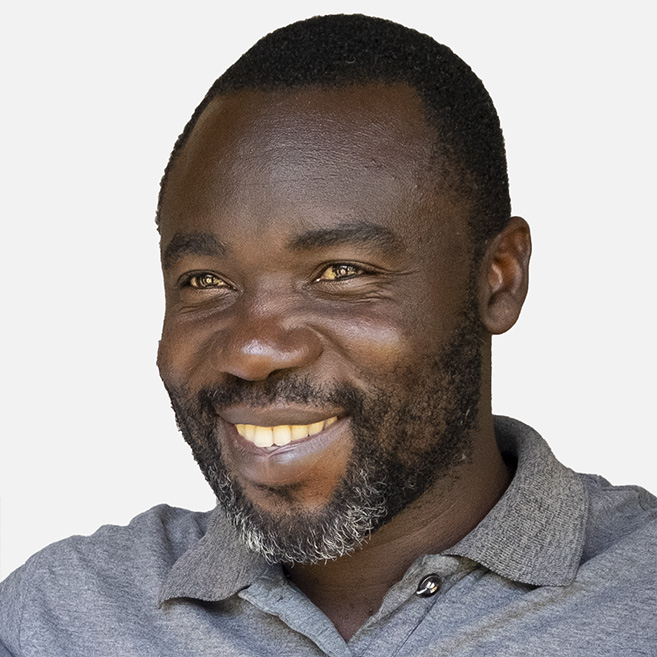 Frank Mwesigwa
Local Projectpartner
Already as a young man Frank felt compelled to help children in need. As a music teacher he founded the gospel choir Afrinena Children's Voice. With the revenue earned from performances and private funds he was able to finance an orphanage. Thus ensuring the safety and survival of the children.
Stream of Life builds on this, contributing to the security and basic services as well as further expansion.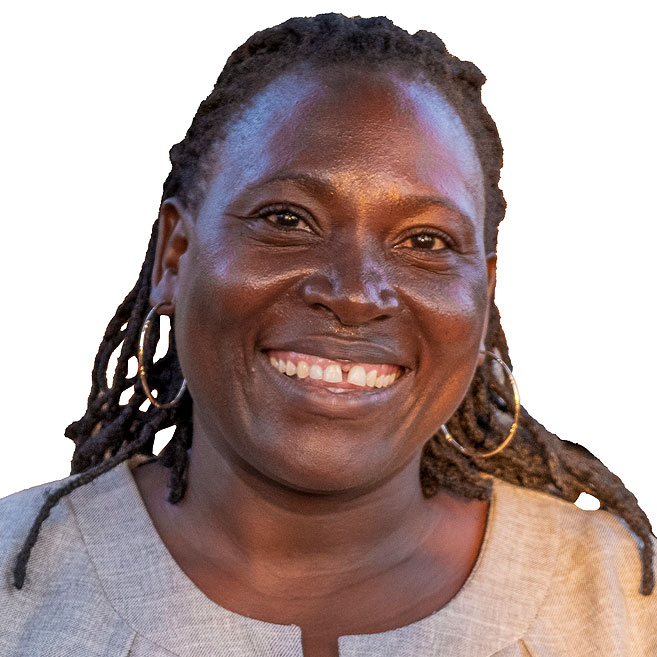 Agnes Mwesigwa
Local Projectpartner
Agnes is a primary school teacher with many years of professional experience and also has completed a first aid training. She sees education as one of the key factors for a better future for children and as a long-term investment in society. Together with Frank, she takes care of the well-being of the Afrinena children.
In addition to the classic school education, she would also like to teach the children practical skills such as housework and gardening in order to enable them to have a healthy and secure future..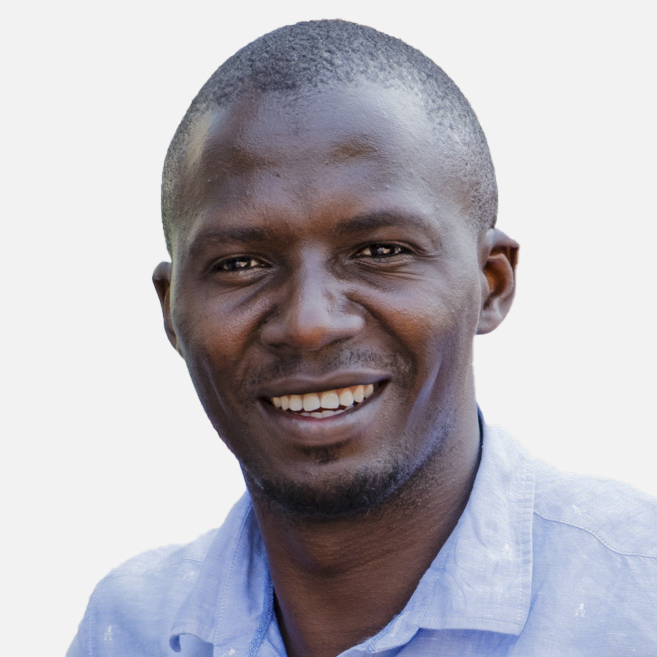 Joshua Magezi
Local Projectpartner
Joshua is an excellent partner for our Newday School project due to his education and his drive. He wants to help bring more joy and colour into the lives of the children he serves.
He has served for seven years as a Human Resource Manager in various institutes in Kampala and Wakiso Districts. He is an invaluable local contact.
.
Lillian Magezi
Local Projectadministrator
Lillian holds a Bachelors Degree in Development Economics and Short courses in Certified Public Accounting (CPA) she is a self driven person who has got excellent interpersonal and communication skills accompanied with knowledge in the field of accounting.
Her skills in the field of accountancy has enabled her to impart accuracy and good administration in the running of the finances of Newday Academy. Lillian has also served in various companies in which she has got hands on in the field of accounting thus has a high degree of integrity in the profession.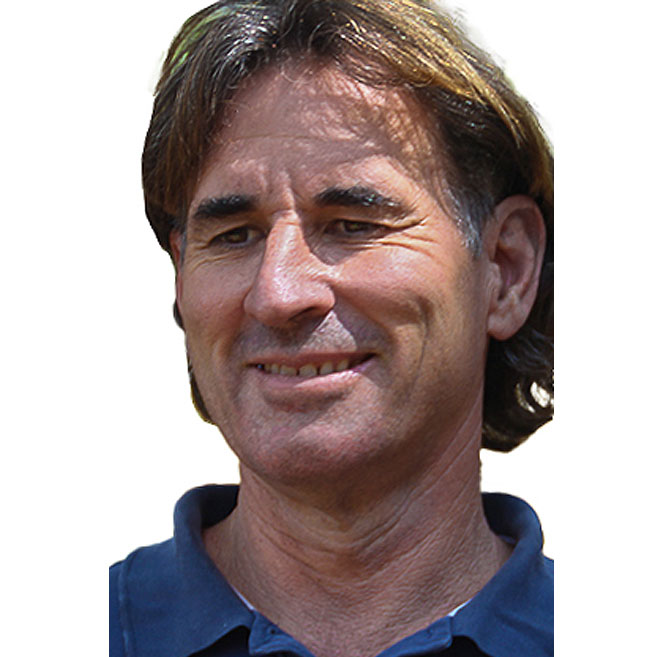 Andrew Smith
Local Projectpartner
Andrew Smith has been living and working in Africa for 30 years. His work began in Tanzania where he piloted the construction and operating of an eco-friendly resort, hand in hand with the local community. He also started a school there. He has spent most of his life studying environmental solutions and learning concepts that are always and exclusively sustainable.
His belief and primary goal is the involvement of the local community in order to implement
the solutions of sustainability.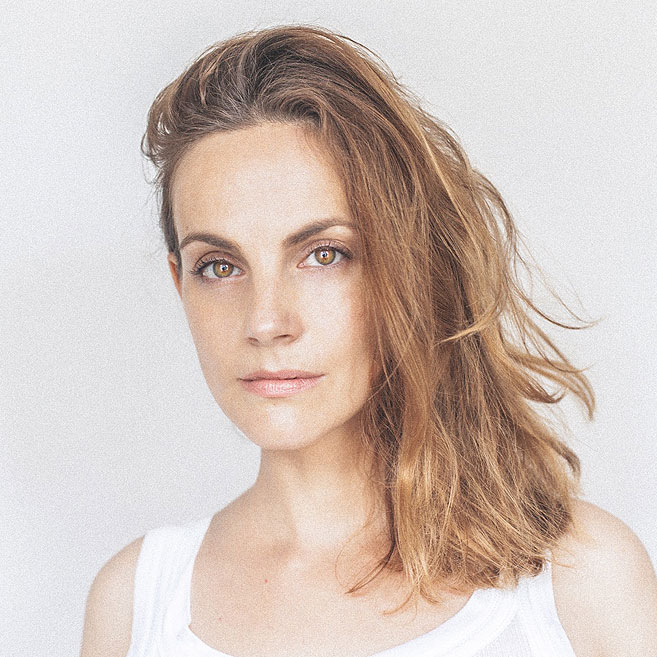 Marie Zielcke
Cooperation partner
Marie discovered her love for Firefly Uganda, the country and the local communities. Since then, the actress has offered support through fundraising activities and she further is to be found several times a year on the Ssese Islands. She was convinced by the sustainable approach, Andrew's commitment and the holistic approach to be part of a change.
Support Stream of Life!
For ongoing and future projects, we depend on your support. You can help us with a one-time donation or with a monthly child-sponsorship. Every bit helps and thus supports a child or project in Uganda. Let's not talk, let's act!