A report by Sigrid Reymaier – in charge of Sponsorship Relations for Stream of Life
Education is for many children and for most people in Africa generally, the only chance to escape poverty. With "Stream of Life" we make a small contribution to the chance for escape. After my first visit to Kampala there was a touching reunion in 2019.
Grapes of children are hanging on you and will not let you go. They just want to touch you, get some attention, be seen. They are happy, hopeful children. Children who have so little but can give you so much.
After my first visit to Kampala a year ago, I knew what to expect when we returned to Uganda in 2019 to our orphanage. And yet so much was different. It was nice to see for ourselves what we had achieved with a lot of dedication and very few financial resources. Lives have changed in a few months for the better; lives filled with joy and gratitude. I am very grateful to our supporters, to each and every donor, to our godparents.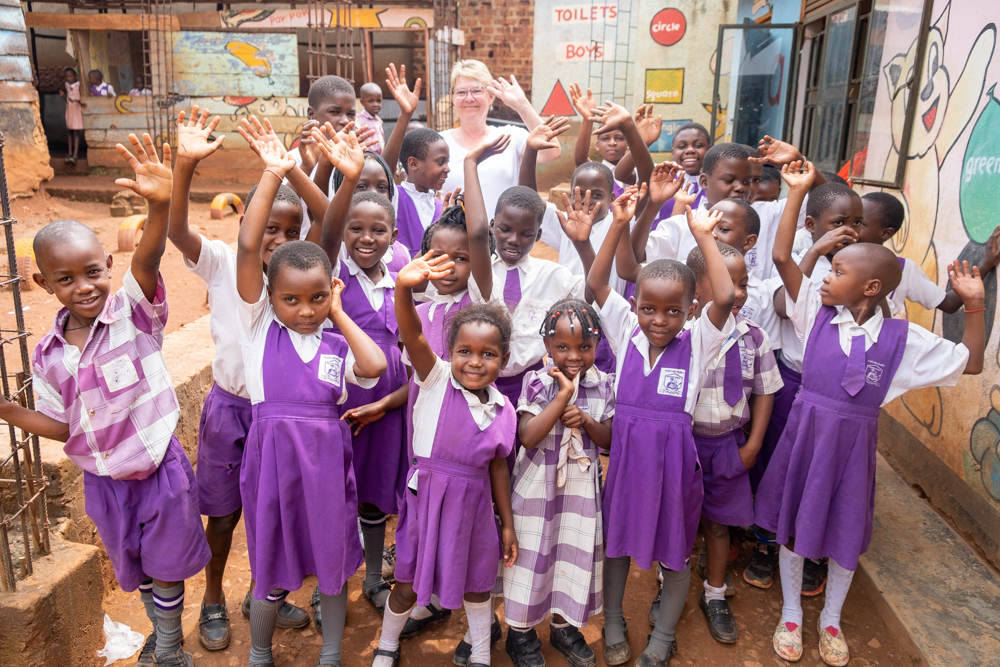 We were able to rent a bigger house. There are separate rooms for girls and boys. We have a kitchen with an oven and several outbuildings. We bought tables and armchairs and crockery. Our orphans receive food regularly. Thanks to the sponsors, we can now finance school and education for more than 50 children. We are so happy when one of our protégés completes the training, on the way to the independence with which we have assisted her.
For me, education, and especially school, are associated with many emotions and, unfortunately, not very good memories. I know what it's like not being able to go to school. I come from poor and difficult circumstances. As a child I often could not attend school, not because there was none, but because the housework was ranked above attending school.
My difficult family situation in childhood and adolescence is probably the reason why I want to help children in similar situations to lead a reasonably decent life. I'm feeling so much better now. And it feels wonderful to give something back, assisting the orphans in Uganda in their education and thus helping them to master their future.