A Note from Monica Koczi – Founder of "Stream of Life"
They have grown so much! Many, I barley recognize. It is amazing how far a little help went here. Last year I was stunned by the condition of the children in the orphange and also by the timid expression of the children. Timothy for example would weep when he lost a step or tone and this year he had a mischievous, cheerful expression.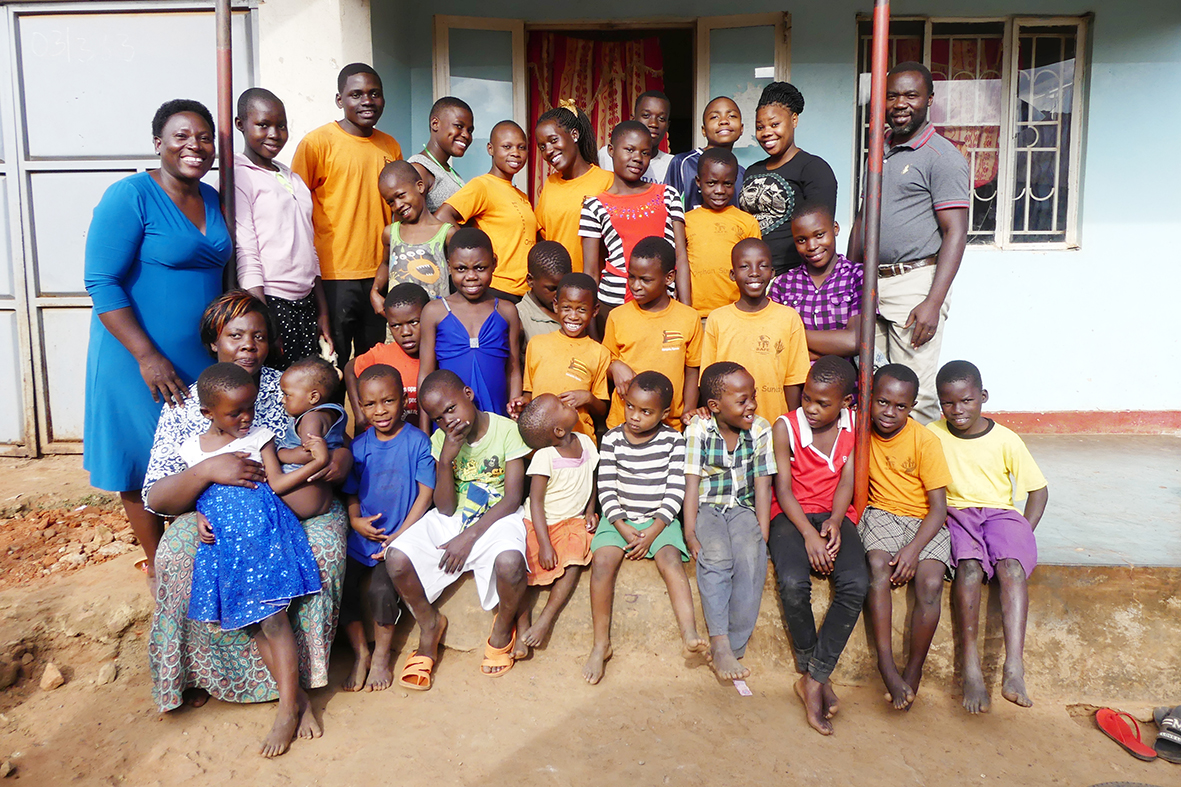 They greeted us with flowers, bananas and mangos, what a welcome! Then they sang and danced. It was Sigi and Sabine's first time experiencing this energy and intensity. One cannot stop the emotion that takes you. These kids dance and sing for their lives, you just have to love them.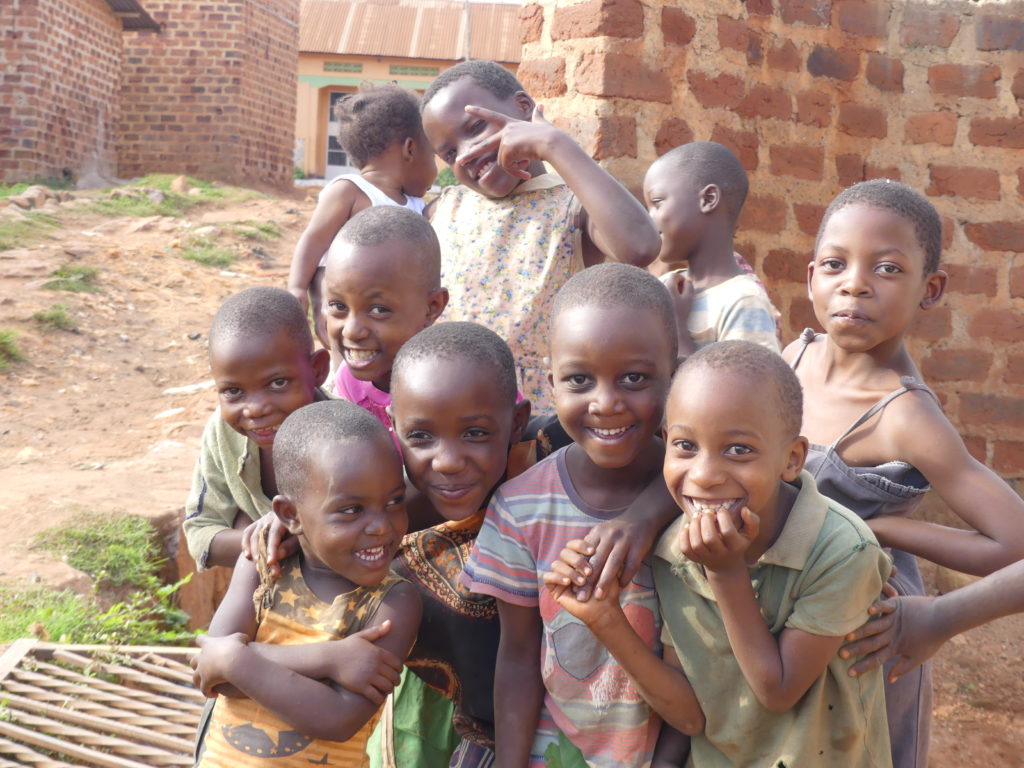 Frank, the foster father, tells us how much we have changed the lives of children, with the few things we have been able to do so far. The children have food, even if it is not enough. Some of the children, especially the sponsored children, go to school and they radiate when they are addressed. It's moving the value school has here for kids. They know exactly its worth – it's their way out of poverty and they cling to it. Some children ask Frank to be sent to school and beg to be allowed to pay the school fees later, hoping that we will find new sponsors.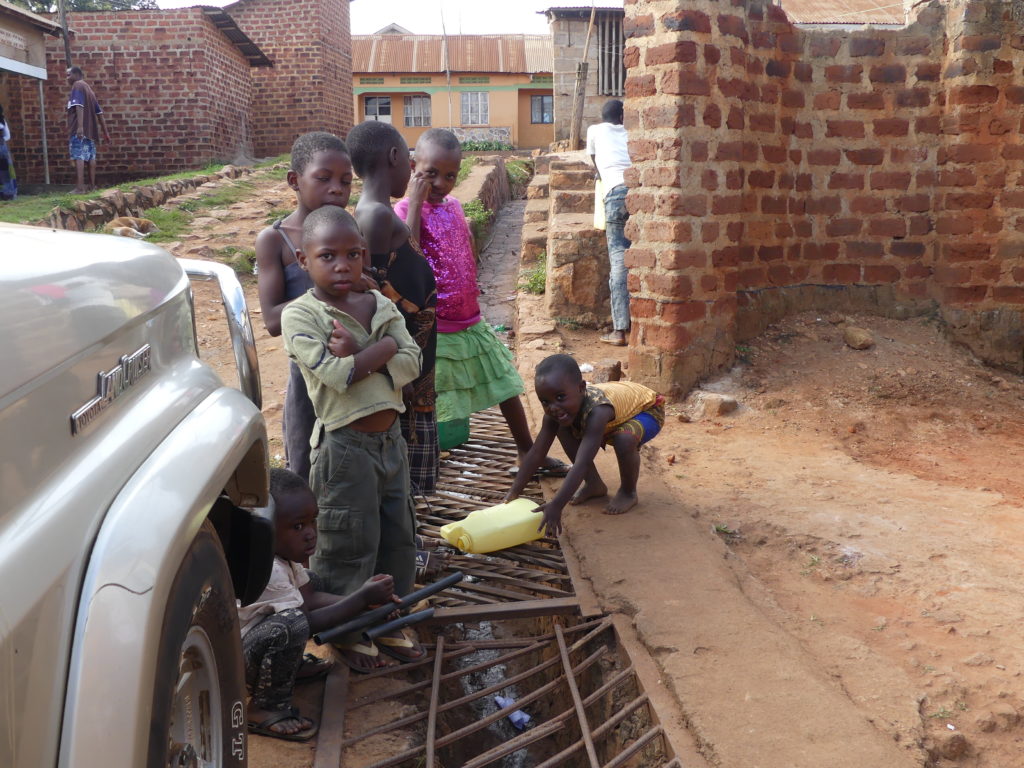 A boy proudly tells us that he is now in P2 (equivalent to our 2nd elementary school class), but he is already 10 years old and was supposed to move to secondary school. "Well, if there is no money, then you have to skip years," says Frank. Considering how reluctant some of our children back home in Austria are to go to school it makes you very thoughtful.
Sabine, Sigi and I are convinced that our children would enjoy a stay here in Uganda, because then they would learn to appreciate what they take for granted. Finally, it was the handover of all the donations collected! Everyone is sitting there, with big eyes, because they have never seen so many things. 4 boxes and 2 large suitcases full of clothing, shoes, pencils, notebooks and toys and also snacks! But yet, these children are so well behaved and polite and wait patiently for their turn! Frank makes a list of all the things they have received and tells us he wants to distribute it as needed.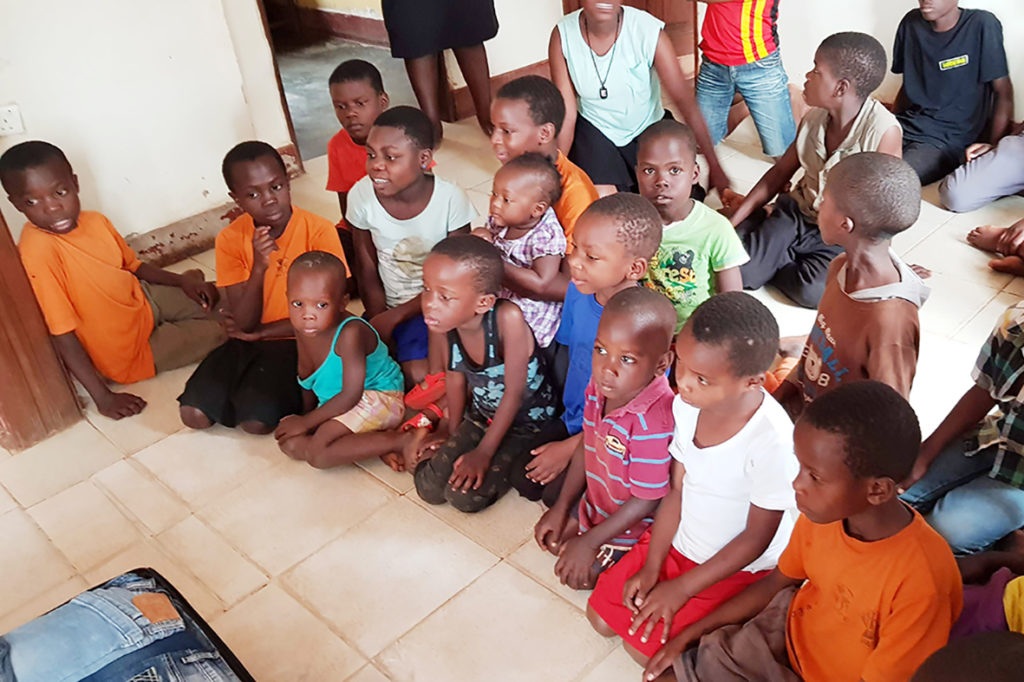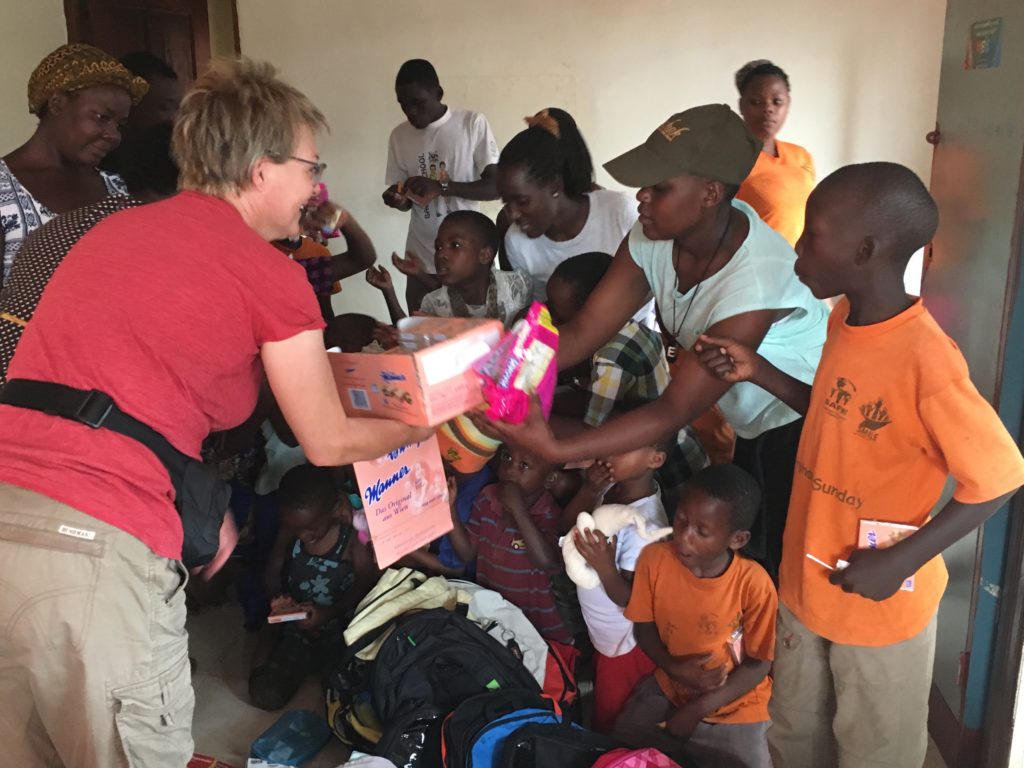 It's already dark and we have to go back, promising to return the next day. And we will do that, too, with lots of foods and pastries. The next day we buy food and the most necessary hygiene products. Soaps, sanitary pads and toothpaste are the 'must haves' for the kids and other necessary items are the missing mattresses for those kids who had to sleep right on the steel bed.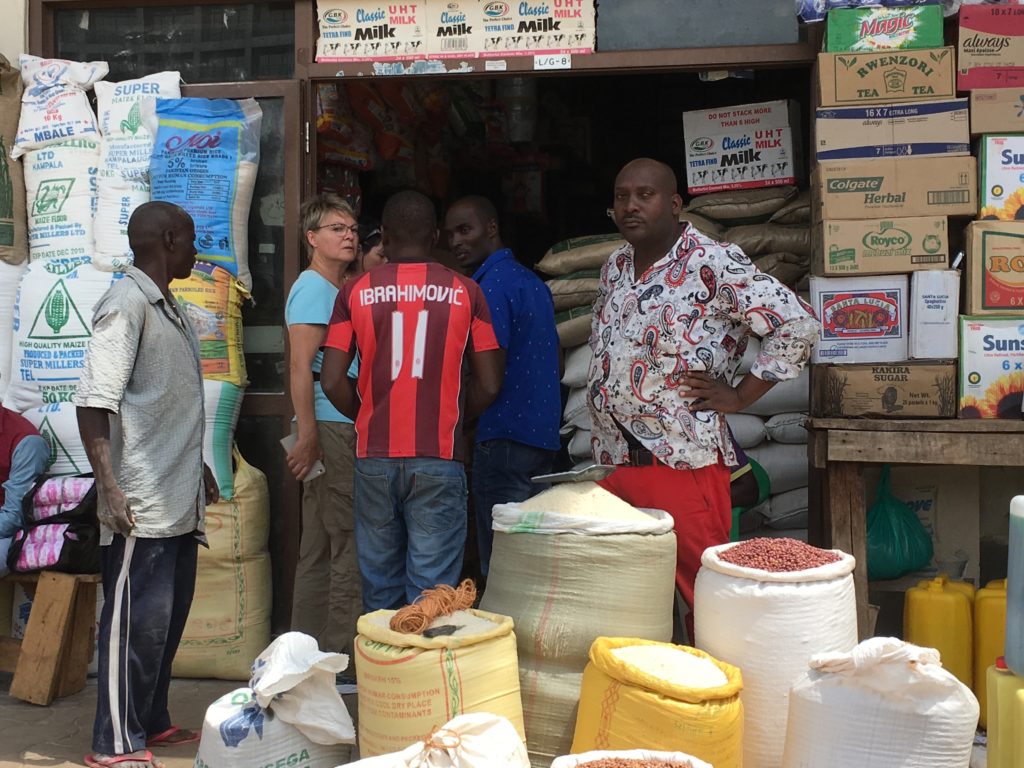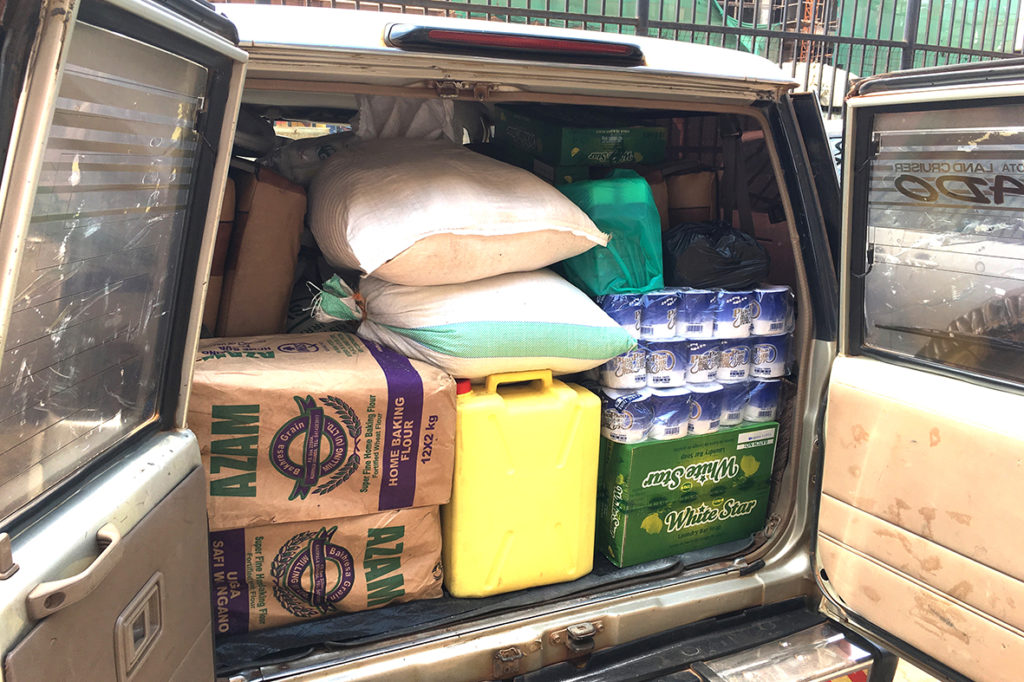 I will never forget the expression on the faces of the children when we arrived with all the wonderful goods that are essential to their lives. And they thank you – in their own way – with a song that tells how wonderful it is to have a mother.