Give me a worthwhile future.
Help for Children in Uganda.

Our Goal: Quality of Life for Children in Uganda 
Stream of Life is a private aid organization, which is dedicated to the support of underprivileged, disabled and orphaned children in Uganda.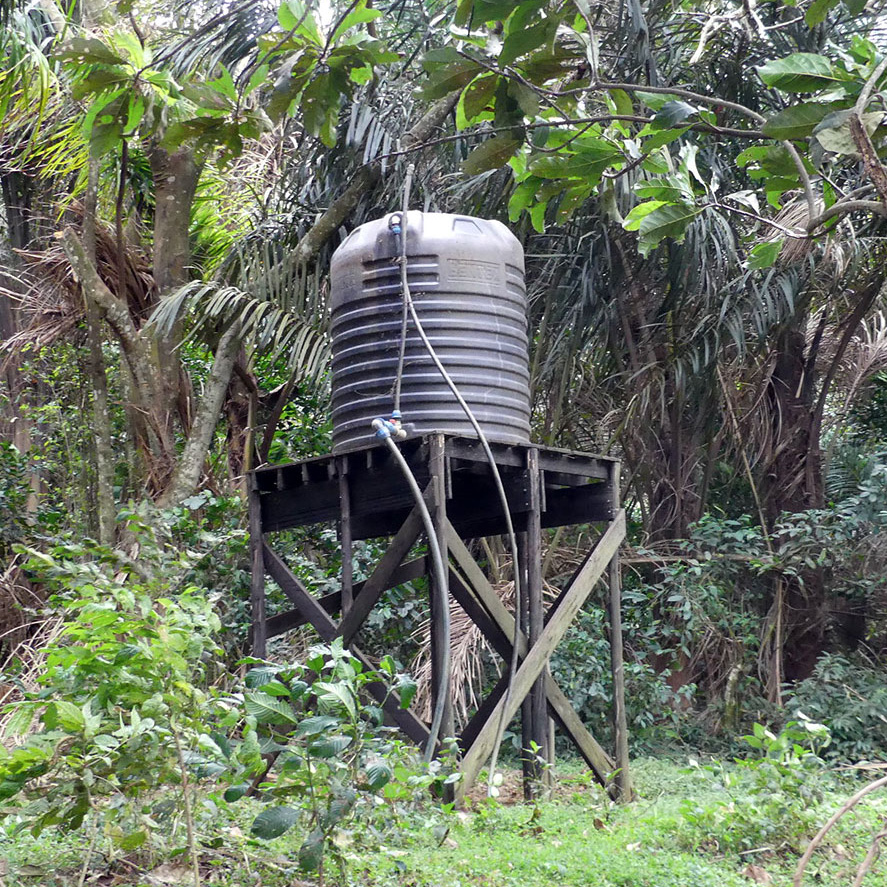 Provide Clean
Drinking Water
Having clean drinking water for everyday use is one of the most important things for development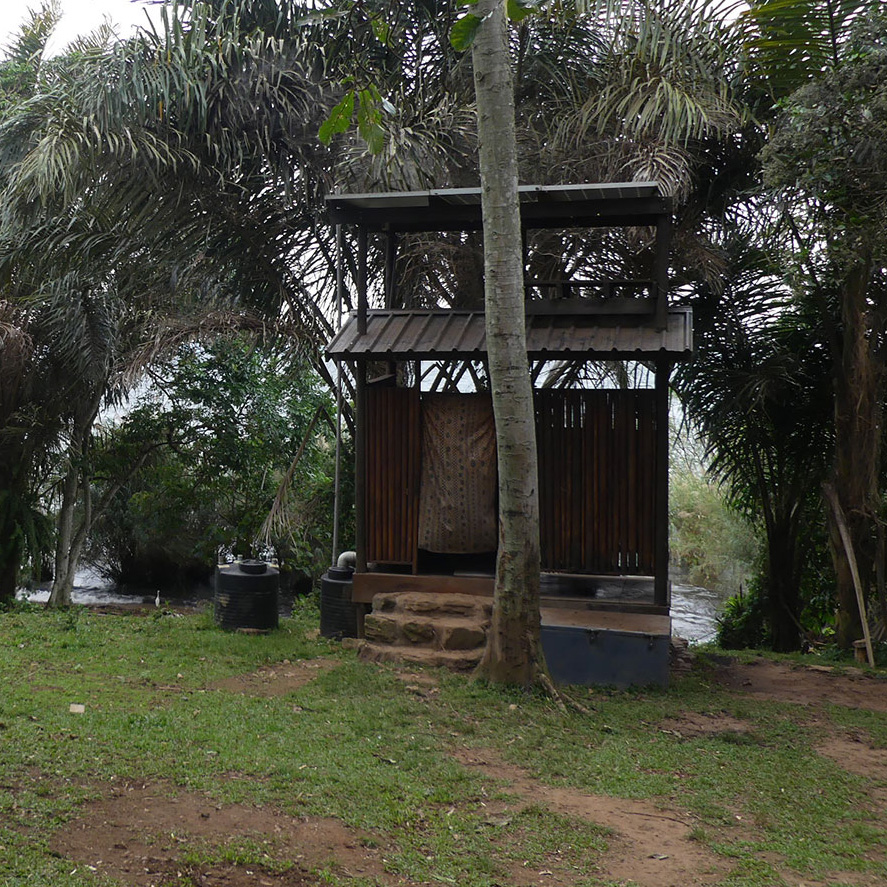 Showers and
Bathroom Hygiene
Innovative Toilets improve hygiene and provide invaluable fertilizer for the community 
"We wish that the voices of these children will be heard by all, as clearly as we have heard them. Let us not talk, let us act!"
Monika Koczi | Founder Stream of Life
We are
Three socially engaged friends who have created a professional aid organization from a personal cause : Monika Koczi (Project Management and Entrepreneur in the IT sector), Sigrid Reymaier (Working in Telecommunications) und Marco Villard (Entrepreneur and Artist).
Monika went to Uganda in the summer of 2017 with the aim of completing a school build. The result was much more. The trip caused such inspiration that the Organization "Stream of Life" was founded. With the goal to help children in the slums of Kampala directly on sight, sustainably.
Our vision is to give hope to the Country and the people, that live locally, and to invest sustainably in the environment, education and training our overall principle is help for self-help.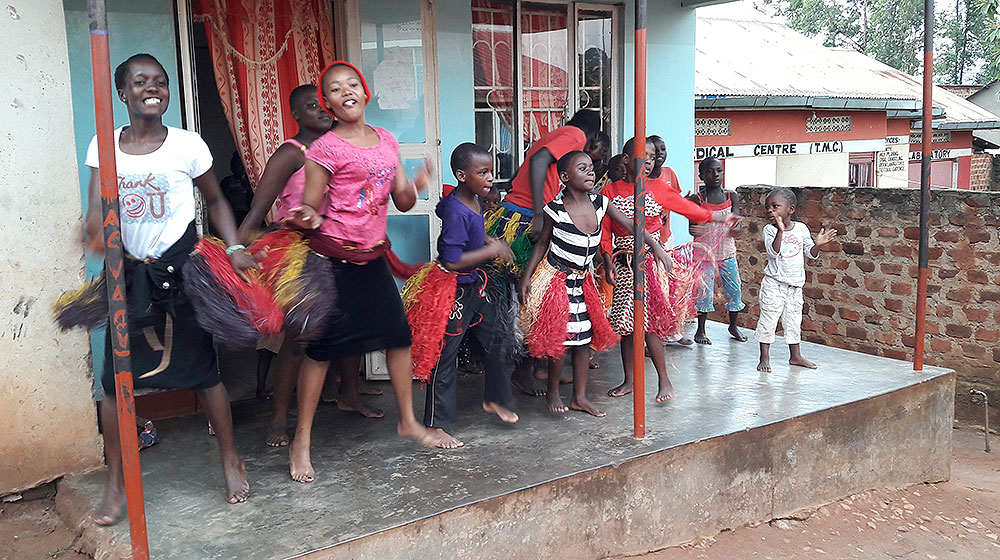 Afrinena – Orphanage and Gospel Choir
Frank Mwesigwa is a music teacher and the conductor of a Gospel choir. He teachers orphaned children singing and dancing in the Kampala Slums. He is also a founder of an orphanage there. Which houses around 50 children.
With our help a better housing situation, food, education and medical care can be ensured for the children under his care.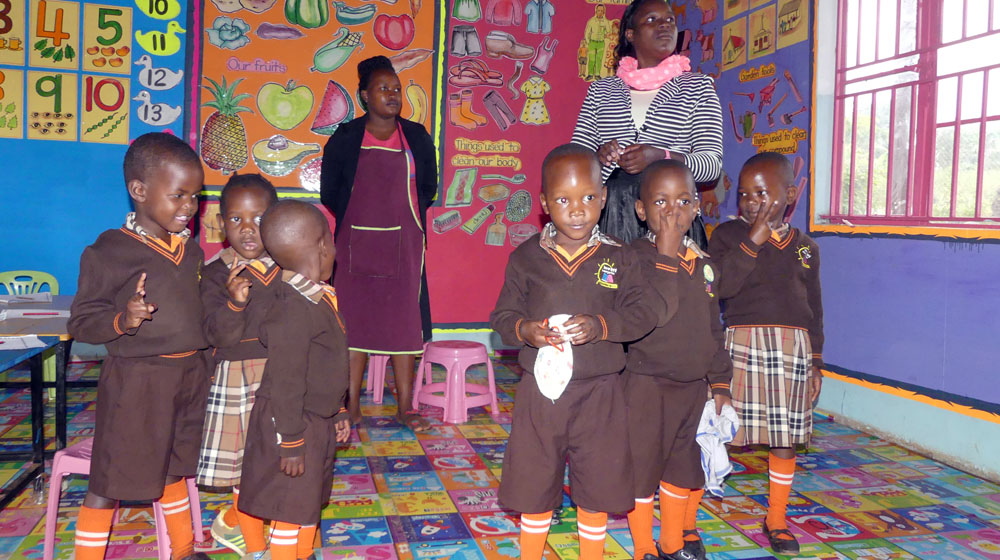 Newday – Kindergarten and School Center
Our project partner Joshua Magezi built the Newday kindergarten with his own resources. In the near future, a school center for older children will be built in Kampala / Bulaga.
Joshua has a lot of experience building and running schools, Stream of Life is happy to support his mission.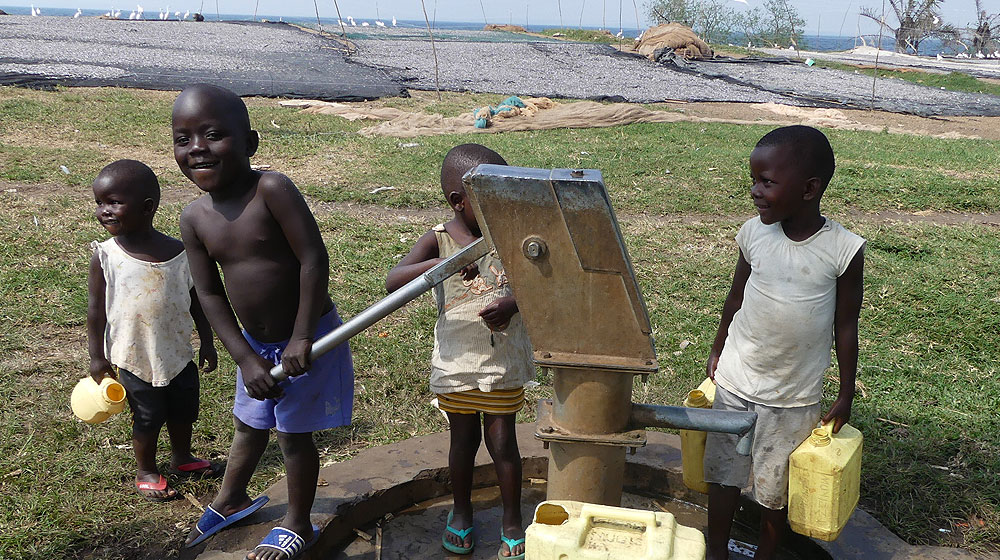 Firefly – Environmental Protection and Education
The Firefly project focuses on the region around the Ssese Islands – a cluster of islands in Africa's largest lake, Lake Victoria, where approximately 100,000 people live.
Currently we support Firefly in the development of an orphanage and a school on Bugaba Island, as well as the construction of a water treatment plant for the orphans living there.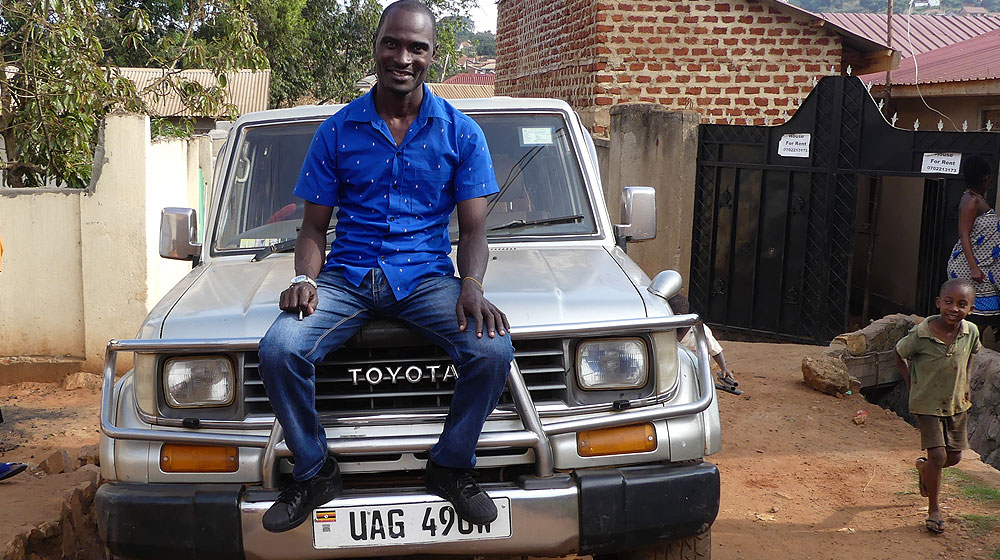 Banura Safari Uganda – Tour Guide
We are currently supporting our project partner John Banura in establishing himself as a local tour guide in Uganda.
In addition to the financing of a Jeep, in the form of a micro-loan, he is assisted with structure and organization, as well as administration. Help for self-help is also the declared goal here. Help John fulfill his dream!
"The people of Uganda have impressed me deeply. The children exude a gratefulness, which I have never felt before."
Sigrid Reymaier | Sponsorship Manager
What we do:
Give perspective for parentless children in Uganda. By providing them with shelter, education and training. 
What we need:
Your support for our projects in the form of one-time or permanent donations (sponsorships).
Our Sponsors 
Thank-you to our supporters!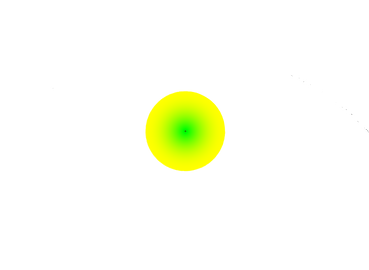 Andrew Smith is the Managing Director and co-founder of Firefly Uganda, which we have selected as a local partner for the implementation of  projects.
Andrew and his co-founder, Nora Hinrichs, have been working tirelessly for three and a half years to ensure that everything they do can be held to the highest standard.
Firefly implements local community, environmental, healthcare and education projects.